Our team consists of dedicated full-time buyer specialists, inside sales professionals, marketing and client care coordinators, marketing interns, dedicated full-time home marketing specialists, a broker, and owner.
Through continual professional training, each team member strives to increase their level of expertise in order to best serve our clients. Over the previous decade, we have worked tirelessly in order to craft a system that provides the highest level of value to the clients we serve. When working together we sincerely appreciate the trust our clients grant us in this significant decision and we commit to provide you with the most relevant information to help you and your family make the wisest decision.
How We Do Things Differently:
We guarantee results.
We work as a team. Members work in roles that fit their God-given gifts and don't attempt to be experts in every area.
Every agent is 100% Full Time.
We communicate regularly, honestly and clearly with clients. We tell the truth no matter what.
Our team makes use of the newest and most advantageous technology available. We use many tools that are unheard of in "traditional" real estate.
We offer tools to clients that can't be found anywhere else.
The Todd Tramonte Home Selling Team is made up of true market experts. A REALTOR pin is neat, but a daily commitment to excellence is what is needed in the tricky world of real estate transactions.
I firmly believe that a home buyer or seller ought to be able to trust his or her real estate advisor on the same level as his CPA, Attorney or Family Doctor. If it isn't my team, find another team, but never settle for anything less than a true professional with the proven expertise to guide you through such a significant decision.
Below are our Team Core Values. It reflects our belief in our ability, our commitment to excellence and our drive to serve at the highest level.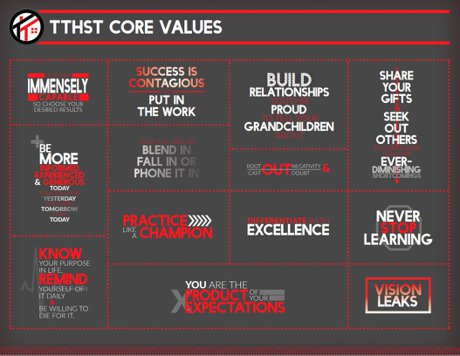 Our Team
Todd Tramonte - Owner/Broker
Todd Tramonte is well known as an innovator and leader in the areas of real estate marketing and sales. His passion for education and commitment to excellence are trademarks of his leadership of both his company and his clients. Todd is the host of Texas Real Estate w/ Todd Tramonte, a live radio show on DFW's #1 talk station 820AM WBAP. He is also the author of two #1 Best Selling books: The New Rise in Real Estate and The 5 Lies That Will Ruin Your Real Estate Career and The Truth That Can Make You Wealthy, as well as Live Free, The Art of The 2 Year Flip which is currently in its third printing (2nd Edition). All three books are available on Amazon.com.

Todd and his company have been seen on HGTV, Discovery, Travel Channel and WFAA Channel 8 news as well as in the Chicago Tribune, Dallas Morning News, Examiner, People News and USA Today in addition to countless online news sources, FM and AM radio shows, podcasts in multiple industries and on many blogs. Todd is the Real Estate Expert for the Texas Home Improvement radio show which airs across Texas on numerous stations in numerous markets.

Todd is a frequent speaker at business, marketing, sales, and real estate events and on industry podcasts around the world.
Todd began his real estate career while in college at Baylor University as an investor specializing in wholesale transactions and quick remodel flips. After years of owning a major national real estate franchise office, Todd began to build the real estate office of the future. His current team at Market Experts Realty is focused on the client experience and providing the most valuable service possible based on expertise, character-driven representation and a passion for relationships.

The business model is more like that of a world-class surgeon than a typical real estate agent. A highly detailed marketing plan, full-time agents, and a proprietary system that other agents from all over the world have hired Todd to teach them are the calling cards of his obsession with delivering "world-class value."
Todd regularly says "real estate is not a one-size-fits-all business." He continually stresses the importance of an expertise-driven client advisory service that respects the individual nature of each client's needs.
Todd is an energetic and entertaining speaker on the topics of real estate, small business development, and his Christian faith.
Dana Tramonte - Finance
Dana and Todd have three kiddos, and there's nothing better than chasing them around the house and yard! The kids keep her moving, and Dana loves teaching them how to bake or dolling them up in her handmade duds. Working with Todd means she gets more time with the hubby, and the two make a great team.
After a successful eight-year career as a CPA at large accounting firms, Dana knew it wasn't where she wanted to stay. So, during the summer of 2013, she moved on over to real estate! At the office, Dana is the one keeping the books, managing payroll, tracking referrals and working with Todd to coach team members on wise financial stewardship. She loves that as a business owner, she can show the people she works with just how much she cares for and values their work (they make everything possible!). Dana and Todd have created a team here, and she loves showing the crew and clients how truly valued they are!
Robert Bember - Client Care Director

Robert is sharp. His love for people and his desire to serve first are humbling and quite rewarding for all team clients. Robert has great attention to detail and a fierce pursuit of results. His background in non-profit communications and leadership puts him in a comfortable role as he serves both our team members and our team clients.
Robert's leadership in our Fort Worth office has paved the way for rapid growth and company investment in more team members as well as more Fort Worth area families.
He is also a dedicated learner always seeking a tip or an opportunity to add value in the lives of his clients and friends.
Ian Daniels - Dallas Team Leader, Business Development Manager, Realtor

Ian is a dedicated family man with a heart for people. Don't sell him short as a softy though as he was a cop before this. In addition to law enforcement, Ian has worked in ministry as a facilities and events director. Ian is originally from England and an avid sports fan. He works with potential clients to make sure they have a full understanding of their options when it comes to buying, selling or investing in real estate and then connects them with the very best expert to help them achieve their goals and dreams.
He also supports and trains our amazing sales specialists as they welcome new clients to the family. His investment in our team members is a huge value to them and of course our amazing clients.
Ian can be reached at 972.965.9103 and Ian@ToddTramonte.com.
Elizabeth Moeck - Raving Fan Club Coordinator
Elizabeth is a happy and energetic wife and mother and the glue that keeps the different team members in different roles working together at a world-class level. She loves to obsess over our current and past clients and to continuously invest in them through our Raving Fan Club events and client benefits.
Long after we've sold a home, Elizabeth is meeting or helping our team members meet the homeownership needs of past buyers and sellers. She loves our company core value of creating relationships that we will be proud to tell our grandchildren about.
Elizabeth is a master of "getting things done" and her background as an owner of a family business with her husband is a tremendous asset to our team and our clients. You can reach Elizabeth on our main line at 214.216.2161 or see her smiling face as you enter our office during the week.
John Kanicka - Marketing / Listing Specialist, Realtor
John is a winner! John has been a part of competing and coaching Olympic level sports for most of his life and entered real estate in pursuit of his other passion for people, homes and navigating complicated situations to serve others. His positive attitude, fearless commitment to delivering world-class value and extremely competitive nature make him the man to have on your side when marketing, negotiating and selling a home. John lives in Plano with his family and loves working in a market that offers so many different options to sellers and buyers. Additionally, his experience investing in homes is a big advantage to his seller clients!
John can be reached at 972.632.0630 and John@ToddTramonte.com.
David Goss - Buyer Specialist, Realtor
We at the Todd Tramonte Home Selling Team are privileged to have David on the team and his clients are equally fortunate to have David's extremely high level of initiative, his commitment to results and his extremely fun personality on their side. David has proven his unique style of tenacity and commitment to hard work combined with great humor and timing since the first day he joined the team.
After years in ministry as well as organizational sales, David found his home in real estate. Now as a committed real estate expert David dedicates himself to the truly valuable aspects of the role of buyer representative and advocate. Clients trust him from day one and truly enjoy their home buying experiences with him. David's willingness to "go the extra mile" has become his calling card with clients and peers alike.
David has a passion for his family, sports and serving others. You'll truly love having him as your buyer specialist on your next home purchase.
David can be reached at 214.995.4796 and David@ToddTramonte.com.
Jeremy Payne - Marketing / Listing Specialist, Realtor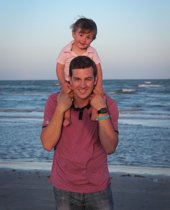 Jeremy is a huge asset to our team and to his home seller clients in the Dallas area. As a long-time Plano resident with a commitment to precision and excellence, he works diligently with his clients to protect them through the entire home selling process. Having a background in the mortgage industry, Jeremy understands the purchase and sales process from both the finance and real estate perspective.
His hyper-competitive nature drives him to win for his clients at every opportunity, so you can be sure you are going to get the best deal possible. We're glad he is on our side!
Jeremy, his wife, and son are members and are actively involved at Watermark Community Church's Plano campus. Jeremy also enjoys golf as well as just about any other form of competition. Jeremy believes it is important to have a great time while delivering phenomenal results. You'll be fortunate to work with him!
Jeremy can be reached at 972.269.5074 and Jeremy@ToddTramonte.com
Leah Littenberg - Fort Worth Buyer Specialist, Realtor
Leah Littenberg specializes in representing home buyers in the Fort Worth area. Her background in corporate HR allowed her to use and further cultivate her very unique skill and passion for finding people's distinct values and passion. As she leads job seekers towards their ideal employment scenarios she realized a deeper desire to serve others in a more personal way. After her own home buying experience, she was hooked.
Leah truly loves people and of course her dog Shiner. She lives in West Fort Worth and loves all of the entertainment and dining options that the growing city has to offer. Clients love Leah's excitement for helping them discover the ideal part of town, type of home and community that fits their goals and values.
As a graduate of TCU, Leah is a loyal Horned Frog sports fan and attends many home games. Leah also serves with Big Brothers Big Sisters and is deeply committed to her work with high school girls.
Leah can be reached at 817.507.8420 and Leah@ToddTramonte.com
Brandon Wyatt - Dallas Buyer Specialist, Realtor
Brandon Wyatt is new to our team, but he certainly isn't new to the Metroplex. He has called DFW home for his whole life and has spent the vast majority of it in the Richardson and Garland area. Before Brandon joined the team as a buyer specialist, he worked with the team to purchase his most recent home in Rowlett. When he saw the high level of care that the team showed to him and his family, he knew this is where he wanted to work. He wants to break the stereotype of what people think of when they hear someone is a Realtor(R). His goal, of course, is to provide an extremely high level of value and care to his clients before, during and after their transaction, but further to build lifelong friendships where he can add value long beyond a purchase or sale. Caring for others in a time of need is nothing new for Brandon and Sarah, his wife of ten years. They are committed to fostering children and have fostered 20 children over seven years. They have a deep conviction that they can make a profound impact on these children by showing them what a healthy, loving family looks like, even if it gets a little chaotic sometimes. They also adopted three brothers: Seth, 14, Jacob, 12, and Noah, 10. Brandon and Sarah enjoy spending their family time playing board games and sports. Brandon enjoys coaching their sons' little league sports, and he plays slowpitch softball as well.
Brandon can be reached at Brandon@ToddTramonte.com
Mason Goss - Content Marketing Manager, Radio Producer, Videographer
Mason Goss has his hands in just about everything marketing-wise on the team. His main task is to grow the Todd Tramonte YouTube Channel, TTHST.tv and he is the radio producer for the Texas Real Estate w/ Todd Tramonte, our live radio show on DFW's #1 talk station 820AM WBAP. He also does the videography on our listings when applicable. A few other things he heads up include; graphic design, social media, and podcast producing. He wears all of these hats and does it with excellence.
Mason has grown up in Richardson, TX his whole life and continues to call it his home with his beautiful wife Ginny. They attend Watermark Community Church in Dallas and he serves in the High School Youth Ministry. Mason and Ginny can be found hosting a Dungeons and Dragons game at their house weekly with their friends.
Mason can be reached at Mason@ToddTramonte.com
Mari Arstein - Fort Worth Buyer Specialist, Realtor
With a background in retail sales, management and human resources, Mari excels in delivering professional and quality service while educating and guiding clients through the home buying process. As a Buyer Specialist on the team, she is dedicated to effectively leading her clients and meeting their specific needs as they work together to find the right home for them.
Mari's drive and diligence are evident in not only how she leads her clients, but also in how she continually works to grow as an expert in the industry. She is an invaluable contributor to our team.
A Washington state native, California Baptist University graduate, and career-driven professional, Mari has seen her fair share of moving. She has called Texas home for the past three years and is hooked on the BBQ, country music and two-stepping this great state has to offer!
Mari can be reached at 253.330.3764 or Mari@ToddTramonte.com